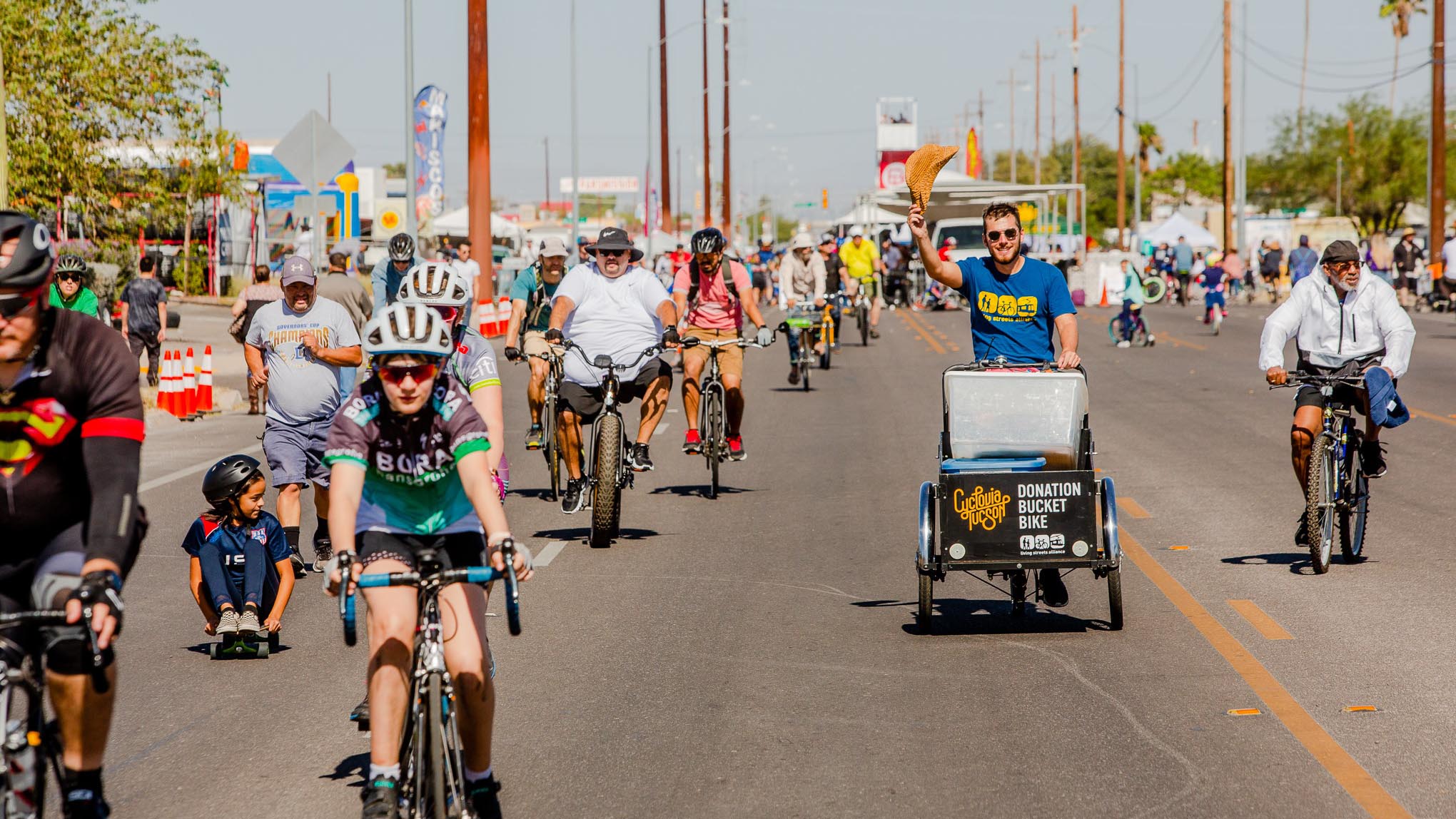 Tens of thousands of Tucsonans took part in Cyclovia, October 2019.
Courtesy Living Streets Alliance
Cyclovia returns to the streets of Tucson next month.
Living Streets Alliance says the event will be run on Sunday, March 29 through city streets closed to vehicular traffic for the day. Program director Kylie Walzak notes Cyclovia will include some downtown locations this year.
"We've never brought the route down Stone Avenue, so we're excited about having the northernmost point of the route be at Jacome Plaza and the downtown library," she said.
The route proceeds south to Mission View Elementary School before it loops back to downtown. It includes food and entertainment hubs at Santa Rita Park, Santa Rosa Park and the Five Points neighborhood at Stone and South 6th Avenue.
This will be the 17th Cyclovia for Tucson. Organizers expect 50,000 people to participate along the 4.5 mile route.