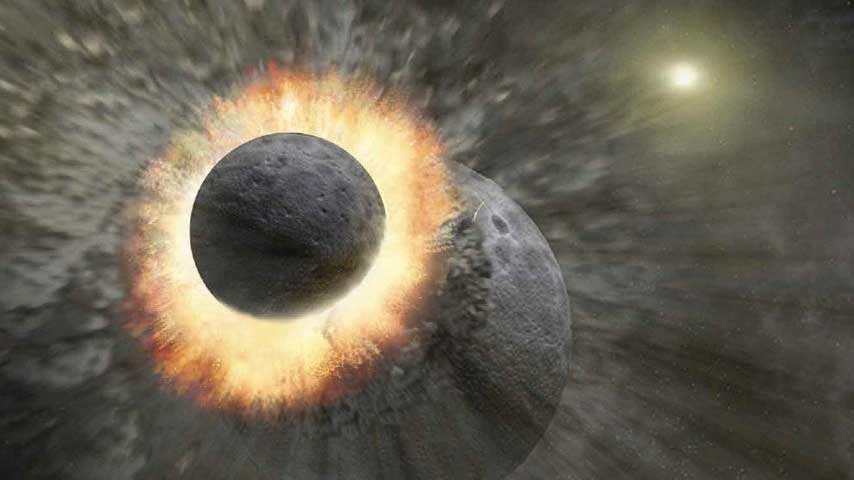 VIEW LARGER Illustration depicting collision between Earth and another object during formative era of the solar system.

NASA/JPL-CALTECH/T. PYLE
The modern theory about the creation of the moon was developed in Tucson 45 years ago.
The Planetary Science Institute's Bill Hartmann and Don Davis theorized that a giant object struck the Earth as the planet was forming 4.5 billion years ago. Hartmann says the collision caused a massive amount of debris to break away and evolve into Earth's companion in space.
"You could blow off a lot of material from the outer layers of the Earth, which would be this igneous rock material," he said. "And some of that would go into orbit and you would just accumulate the moon out of that material."
Hartmann is currently senior scientist emeritus at the institute. Prior to developing their lunar creation theory in 1975, Hartmann worked on a robotic mission to Mars and Davis had become known for helping NASA bring the disaster-stricken Apollo 13 mission home.