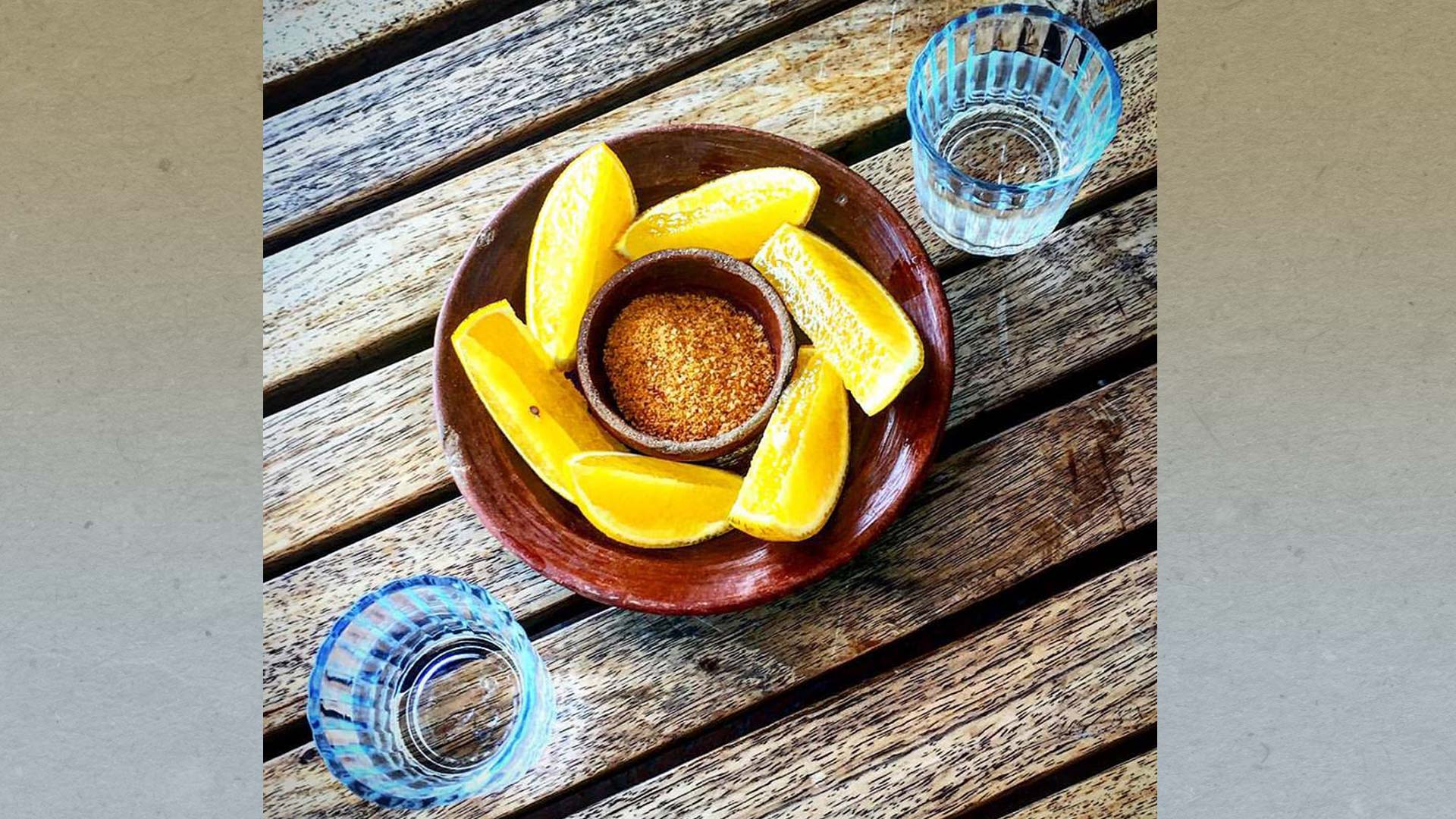 Mezcal is traditionally served in shot glasses with orange slices covered in chilli powder or "sal de gusano."
Rodrigo Cervantes, Fronteras Desk
MEXICO CITY — For many, Cinco de Mayo means "party," and for those who sell Mexican products, that's a business opportunity. At celebrations this weekend in Tucson and Phoenix, the Mexican government will be promoting mezcal, an alcoholic drink experiencing a boom worldwide.
In Mexico, Cinco de Mayo celebrates a battle in the 1800s. But in the U.S., it has become a festivity filled with Mexican clichés and stereotypes. Mexico wants to seize the opportunity.
"It has been a traditional marketing event that we see positive," said Eduardo González, head of the Arizona and Nevada division of Promexico, a Mexican government agency that promotes trade.
Promexico is bringing to the state 10 producers of mezcal, the agave-distilled drink. Since 2008, Mexican spirits, including mezcal, have doubled its exports, and the main destination is the U.S.
"And there is a growing demand, yeah," González said.
Promexico and the mezcal producers will hold meetings this weekend with the service industry and distributors, while offering public tastings in both cities.