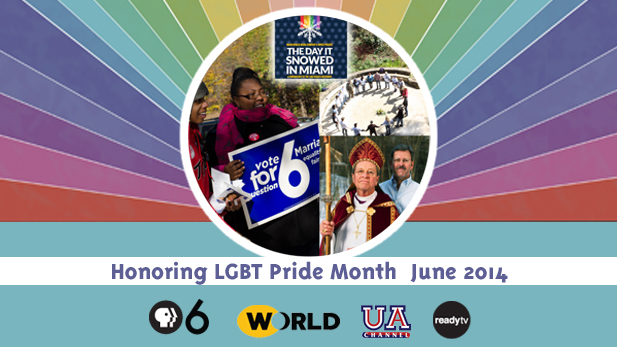 Arizona Public Media presents an extensive lineup of special programming during June in observance of Lesbian, Gay, Bisexual and Transgender (LGBT) Pride Month. From history to performing arts to independent film, PBS 6, WORLD, the UA Channel and ReadyTV offer viewers the opportunity to explore the observances of lesbian, gay, bisexual and transgender history, along with the history of the gay rights and related civil rights movements.
Today, celebrations include pride parades, picnics, parties, workshops, symposia and concerts. Memorials are held during this month for those members of the community who have been lost to hate crimes or HIV/AIDS. The purpose of the commemorative month is to recognize the impact that lesbian, gay, bisexual and transgender individuals have had on history locally, nationally, and internationally.
Over the course of the month of June, AZPM journalists will feature stories relating to LGBT Pride Month. Read about "LGBT Global Persecution Leads to Asylum Seekers in Southern AZ" by AZPM's Maria Taracena, among others.
PBS 6
The Grove, June 13 at 10pm
Independent Lens: The New Black, June 20 at 10pm
The Day it Snowed in Miami, June 22 at 4:30am
Independent Lens: Love Free or Die, June 27 at 10pm
I Am, June 30 at 3pm
Vicious, June 29 at 11pm
WORLD
The Day it Snowed in Miami, June 3 at 6:30pm
The Grove, June 5 at 12am
Independent Lens: We Were Here, June 5 at 6am
Independent Lens: Love Free or Die, June 11 at 4pm
Independent Lens: Two Spirits, June 11 at 5pm
Anyone and Everyone, June 18 at 4pm
Independent Lens: The New Black, June 18 at 6pm
UA CHANNEL
Independent Lens: Two Spirits, June 1 at 9pm
Anyone and Everyone, June 3 at 8pm
I Am June, 11 at 8pm
Independent Lens: The New Black, June 15 at 9pm
The Grove, June 18 at 8pmThe Day it Snowed in Miami, June 23 at 6pm
Question One, June 25 at 8pm
READYTV
The Grove, June 17 at 12pm


Arizona Public Media would like to thank our promotional partners:
[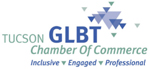 ](http://www.tucsonglbtchamber.org/)[
](http://saaf.org/)[
](http://wrc.arizona.edu/)[

](http://deanofstudents.arizona.edu/lgbtqaffairs/) [

](http://cfsaz.org/stories/lgbt-straight-alliance-fund/)[

](http://wingspan.org/)